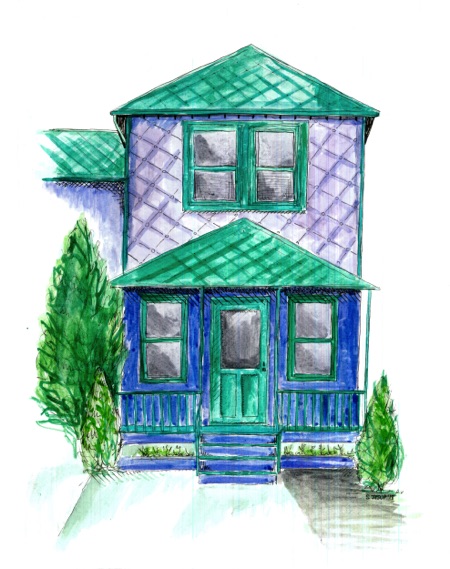 The Jennie Lane Cottage
41 Jackson Street
Cape May, New Jersey
The Jennie Lane Cottage is tucked off the street in the heart of Victorian Cape May, New Jersey, a National Historic Landmark City.
Cape May was the country's first beach resort and the first National Historic Landmark City. The Victorian core of town is beautiful, but there's a lot more going on there.  It's a wonderful place for singles, couples, families and groups, with shopping, restaurants in all price ranges and a wide variety of styles, and plenty of activities for adults and children.
The cottage has three bedrooms, living room (with a sofabed), dining room, full kitchen, two full bathrooms and a small porch.  It sleeps up to eight if you use the sofabed. The cottage is on Jackson Street, one of the most historic streets in town, about a block from the beach and a block from the pedestrian mall, and within easy walking distance of nearly all of the restaurants and shopping in downtown Cape May.  (See it on a map here.)
The cottage is newly renovated, with an updated kitchen and bathrooms.
This site and all images other than the illustration on this page are copyright © 2021 Jennie Lane Cottage. The illustration is copyright © 2019 Sarah Jesup.